Founded in 1997, Magic Control Technology (MCT) is original worldwide patent holder of Video Over USB Technology, using this technology enable streaming video through USB device from PC to Monitors just plug and play, it's hands free solution for none IT background user that saves cost and hassle from installing graphic card for numerous workstation, and centralize data for better control. Our current technology lineup features our USB peripherals, the fastest PCI-E Docking Solution, Networking Products (Server and Network Attached Storage) and Multi-User Multimedia Workstation. MCT has an experienced R & D team and independent design invention patents. MCT provides leading IC products for the market and system solutions for various wireless charging application scenarios. As a leader of USB Graphics IC, MCT has launched more than 8 ICs, that has established good cooperative relationship with many famous consumer electronic brands.
Innovative Quality Affordability
Supports multi-application, with friendly software targeted to control your extra monitored.
Analog and Digital video Output
Standard VGA output and 24 bits DVO supported with easy Implementation of varies digital video output supported including DVI/HDMI/LVDS and others.
Different Target Applications
Single chip, small package and low power consumption. Low profile packages available for different target applications. USB Display Solutions for HDMI and Full HD. Resolutions Higher than 1920X1080 Supported Wireless and Ethernet Options Expand Range Super Speed USB 3.0 Technology Integration.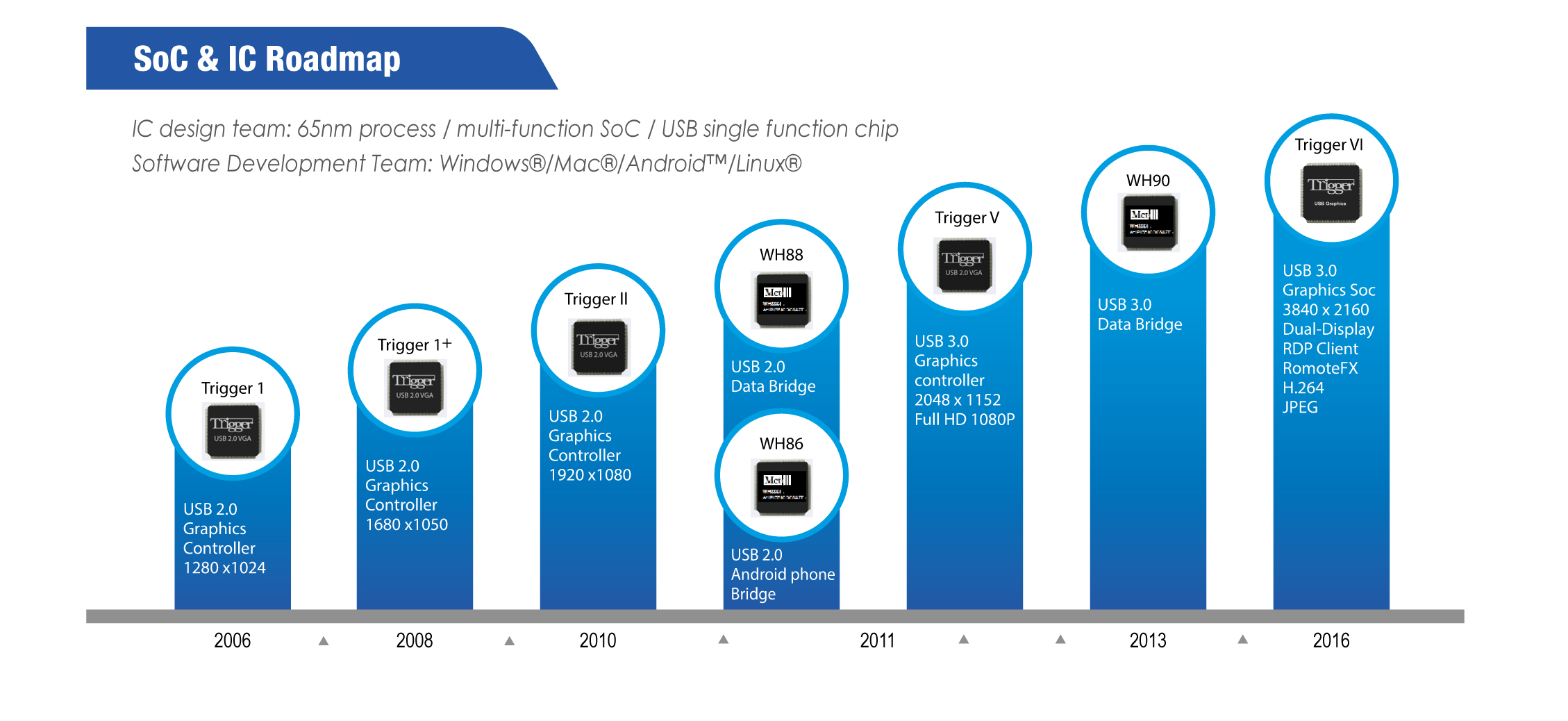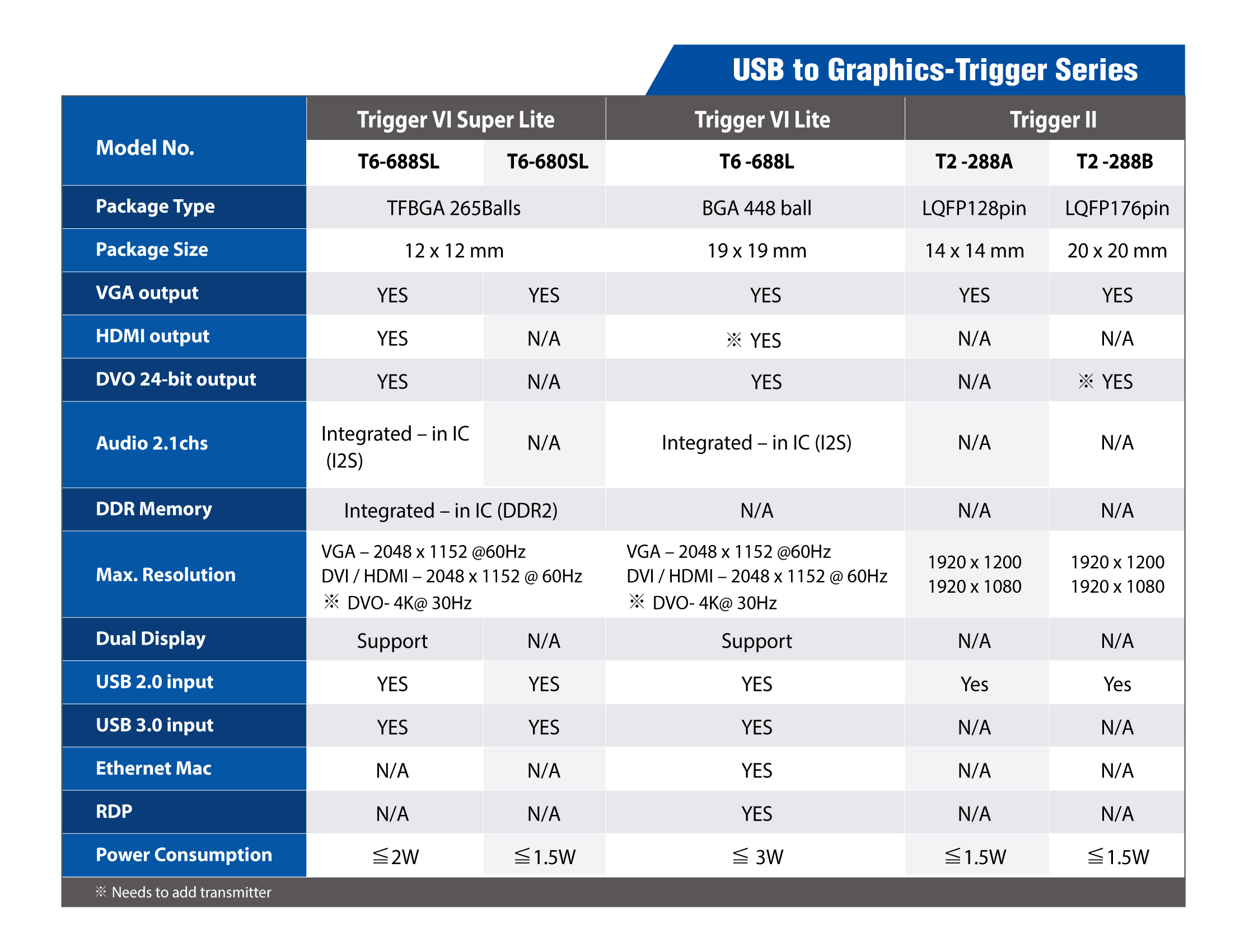 PROVIDING INNOVATION-CONNECTIVITY SOLUTION
Innovative Quality Affordability Magic Control Technology Corporation. (MCT), Headquartered in Taipei, Taiwan, was established in 1997 along with its manufacturing branch, Long Jack. MCT is able to leverage its vast engineering and manufacturing capabilities to bring the most cost-effective, cutting-edge technologies to the market.
Our innovative and cost effective solutions promote MCT's continuous growth. Quality is always the core-value when MCT develops its products, sales, and service. MCT provides customers with excellent custom solutions in both product and technical development in everything from USB peripherals to complicated networking services solution and a revolutionary multi-user platform.MCT's OEM/ODM clients are worldwide. By working closely with them, MCT is able topredict the market trend and develop innovative new products. MCT is positioned to be a leading company at the forefront of new technology.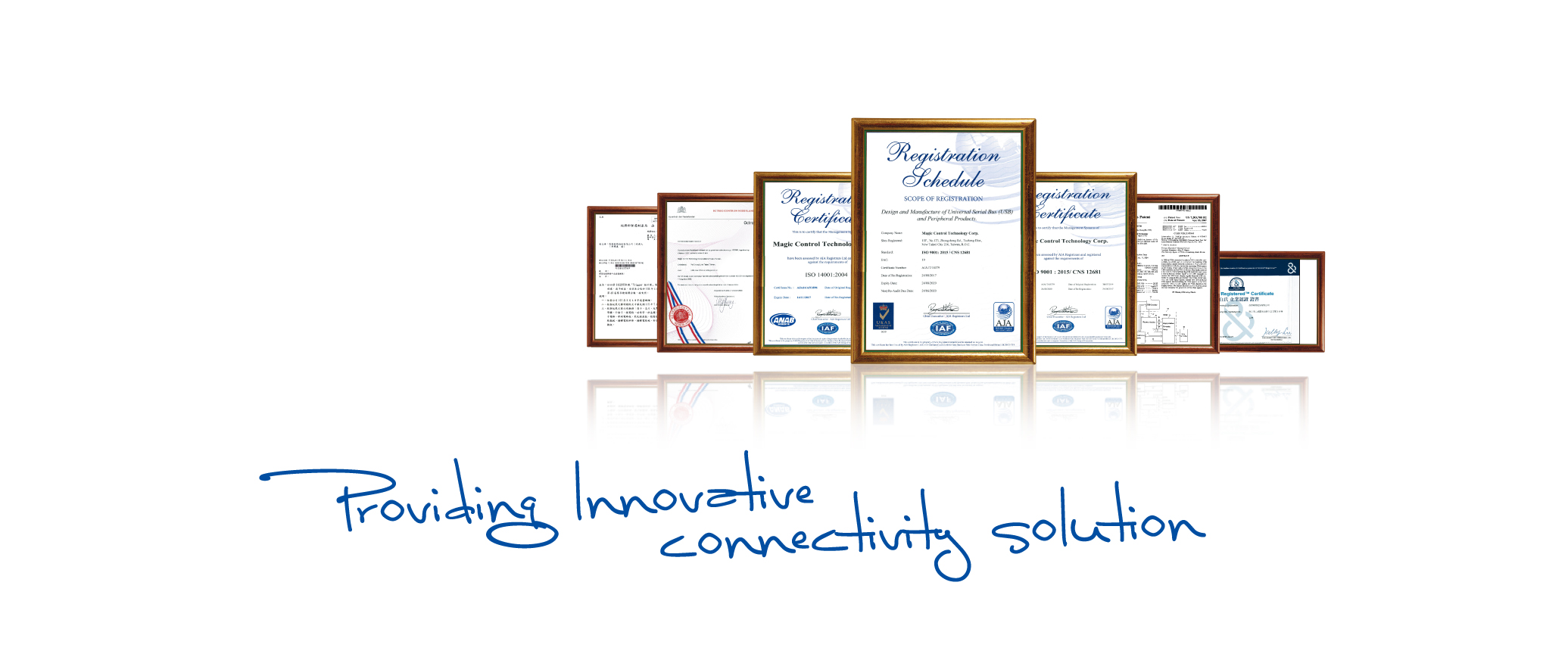 Your Preferred ODM / OBM / IDM Partner
MCT provides ODM / OBM / IDM service, specializes in IC products combined with state of the art software solutions, create fashioable and functional products with technology & art.All products are designed, tested and manufactured in-house by our team in Taiwan.